About Stephen Geller Katz, LCSW-R
---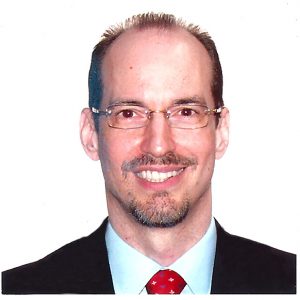 Stephen Geller Katz, LCSW-R, with over 30 years of clinical experience, a New York University graduate, developed TCRT and founded Tinnitus Cognitive Center in response to the growing number of tinnitus sufferers coming to his private practice. He discovered that by helping people to retrain and reinterpret the thoughts around their tinnitus, anxiety and depression symptoms began to improve. But even more important so did the tinnitus.
Stephen Geller Katz receives many referrals from audiologists and ENTs having developed over a ten-year period a highly successful therapy for tinnitus – ringing in the ear.  He introduced Tinnitus Cognitive Retraining Therapy or TCRT during a symposium on tinnitus at Lenox Hill Hospital in September of 2010 at which he was a guest speaker along with several prominent Audiologists and Medical Doctors specializing in the field of tinnitus.
Stephen Geller Katz has more than 20 years of experience as a psychotherapist both in outpatient setting, as well as a private practitioner, working with a wide range of client populations and covering many types of problems.  In his general therapy practice the mode of therapy he employs may differ from individual or group, for adults, adolescents, children, couples and families.
Stephen Geller Katz graduated with a Master degree from New York University in 1990 and is licensed to practice psychotherapy by the University of the State of New York.
His license the LCSW-R, (Licensed Clinical Social Worker – Registered) is the professional credential which qualifies him to practice psychotherapy in the state of New York.
To achieve the –R (Registered) qualification one must meet the rigorous requirement of having received a six-year post-master clinical supervision and direct clinical psychotherapy training experience.
Stephen Geller Katz's training consisted of intensive concentrations in both psychodynamic, cognitive-behavioral therapy techniques serving as the foundation for the development of Tinnitus Cognitive Retraining Therapy.  He also took further courses in structural and strategic family therapy, as well as solution focused therapy.
Beside the specialty area of tinnitus, Mr. Katz has developed two other niche specialties:  As Executive Coach, he can help revamp a career, develop a lucrative consulting business, jump start an existing business or develop a new one.  This focuses on sound business planning and personal profile analysis and grooming.
Stephen Geller Katz also has an interest and expertise in the area of compulsive hoarding and works with a team of several professional organizers to challenge negative thinking patterns and cognitive distortions which are at the root of this issue.  As a result of this collaboration, he published an article with Sondra Schiff, a professional organizer, on the subject for NAPO (National Association of Professional Organizers) entitled:  "Employing Motivational Techniques with Psychotherapists and Professional Organizers: A Collaborative Approach with Compulsive Hoarders", available on the internet.
Other areas of extensive experience and expertise include depression, anxiety, relationship problems including marital therapy, problems in adolescence, parenting skills training, child behavioral problems, trauma and PTSD (Post Traumatic Stress Disorder), life transitional issues, career counseling, geriatric problems, health problems, pain management, loss, child and adolescent problems, custody issues, substance and alcohol abuse, sexual abuse, sexual identity issues, as well as problems with sexual dysfunction.
Most recently Mr. Katz was the Clinical Director / Clinic Coordinator of the Outpatient Mental Health Clinic of ACDP-Community Association of Progressive Dominicans in Washington Heights, where he was responsible for a team of seven therapists and worked together with two psychiatrists providing support for psychotropic medication management.  He provided supervision to the therapists. He continues to serve as a consultant for the agency.
Our office location is at 330 West 58th Street, Suite 604 off of Columbus Circle between Eighth and Ninth Avenues conveniently located near the 59th Street, Columbus Circle subway station, where the A,B,C, D, 1 and 9 lines are available.
I am registered with all of the major insurance carriers as an out-of-network provider.
I also offer the option of a sliding-fee scale for clients who have limited insurance coverage.
I am multi-lingual and am fluent in English, Spanish, Portuguese Yiddish and German.  I lived for several years in Latin America, specifically in Brazil and Venezuela and am very familiar with the cultural issues that affect the clients with whom I am working.